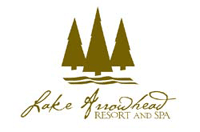 " Come Up For Air "
at The Lake Arrowhead Resort with Mimi Doke
July 30th, 2012 6-9 pm
We Have A Very Special Event At A Special Price That
You Won't Want To Miss
Here Is What Is Included:
Great Seminar by National Level Speaker, Mimi Doke
Accommodations at Southern California's only 4-Diamond Mountain Resort
Dinner under the Stars on the Lakeside Deck
Networking Breakfast the following morning
Special ABC Member Price:
$99 plus $7 room tax Additional guest same room only $18 (includes seminar and meals)
or attend Seminar Only: ABC members $18 non-members $28 (Ticket sales end 7/30/12 – 9am)
Meals:
Dinner is included at the seminar and we will have an organized breakfast the next morning
Seminar:
Working in Harmony – Building and Managing a Team of Professionals
Presenter:
Mimi Doke is a Master Bridal Consultant and Certified Special Events Professional. (First of less than 25 worldwide to hold both MBC and CSEP designations.) She is also a Published Author and Nationally Recognized Wedding Expert and speaks frequently on the National Level.